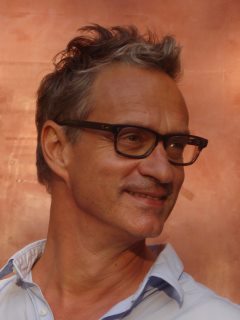 Gerhard Benetka
Professor of Psychology and Head of the Faculty of Psychology at the Sigmund Freud Private University with study sites in Vienna, Linz, Berlin and Milan; scientific director of a cultural psychology-oriented study program in psychology (Bachelor and Master program). Member of the German Society for Psychology and the Society for Cultural Psychology; Member of the Scientific Board of the journal Human Arenas. An Interdisciplinary Journal of Psychology, Culture, and Meaning. Main Research Areas: History of Psychology and Psychoanalysis; philosophical and theoretical foundations of psychology. In 1995 he published his dissertation «Psychology in Vienna. Social History and History of Ideas of the Vienna Psychological Institute 1922-1938 ». G. Benetka is a specialist of the psychology in Austria in the 19th and 20th centuries and has published on this subject a large number of biographical and historical studies, interviews and theory-historical essays.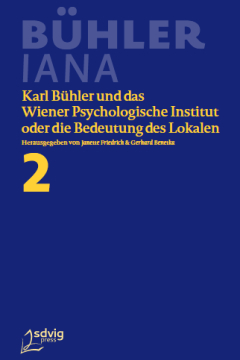 Karl Bühler und das Wiener Psychologische Institut oder die Bedeutung des Lokalen
Bühleriana
2022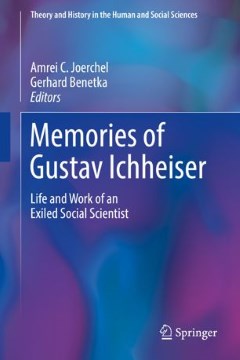 Memories of Gustav Ichheiser
Springer - Berlin
2018
The aim of this book is to discuss, on an international level, the importance of Ichheiser's theoretical approaches in his time and their relevance in today's context of social and cultural psychology. In addition, the tragic course of Ichheiser's biography, an example for many displaced scientists, highlights the importance of bringing a scientist's work back into the focus of today's current social scientific setting.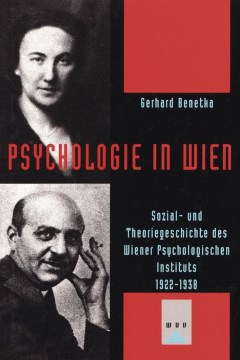 Psychologie in Wien
WUV-Universitätsverlag - Wien
1995