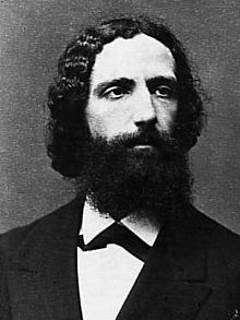 Franz Brentano
influential German philosopher and psychologist whose work strongly influenced not only students Sigmund Freud (whose doctoral dissertation he helped supervise), Kazimierz Twardowski, Alexius Meinong, and Thomas Masaryk (as well as Masaryk's student, Edmund Husserl), but countless others whose work would follow and make use of his original ideas and concepts. (wikipedia) Psychologie descriptive
Gallimard - Paris
2017
Prononcées à Vienne entre 1887 et 1891, les leçons de Psychologie descriptive de Franz Brentano marquent une étape décisive dans l'histoire de la tradition phénoménologique. Brentano y expose, de façon claire et explicite, sa distinction cardinale entre les deux branches de la psychologie empirique : la psychologie descriptive ou «psychognosie», qui s'occupe d'analyser les éléments constitutifs des phénomènes psychiques, et la psychologie génétique, qui tente d'expliquer leur apparition par une recherche des causes. Descriptive psychology
Routledge - London
1995
Descriptive Psychology presents a series of lectures given by Brentano in 1887 and represents the clearest statement of his mature thought. This is the first English translation of his work and includes an authorative introduction by Muller. Deskriptive Psychologie
Meiner - Hamburg
1982 Sensory and Noetic Consciousness
Routledge & Kegan Paul - London
1981 Psychology from an empirical standpoint
Routledge & Kegan Paul - London
1973