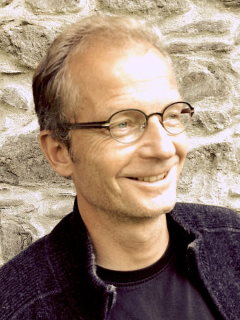 Laurent Cesalli
Cesalli was born in Vevey. After graduating from high school in 1987, he studied at the University of Fribourg and graduated in 1993 under the supervision of Ruedi Imbach. Upon graduation he focused on non-academic activities: in 1995-1996, he cycled from Geneva to Beijing and, in 1997, he became a mountain guide. In 1998, he began his Ph.D. in medieval philosophy at the University of Geneva under the supervision of Alain de Libera, completing it in 2003. From 2004 to 2008 he worked as Wissenschaftlicher Assistent at the Albert-Ludwigs-Universität in Freiburg i. Br. From 2008 to 2014 he has been teaching at the universities of Lausanne, Freiburg, Geneva, Fribourg, and Cornell University. From 2011 to 2014 he was a researcher at the Centre national de la recherche scientifique in Lille (UMR 8163, Savoirs, textes, langage). Since 2014 he is full professor of medieval philosophy at the University of Geneva. Since 2018 he is editor-in-chief of the Grundriss der Geschichte der Philosophie [de] (Ueberweg), together with Gerald Hartung (Wuppertal).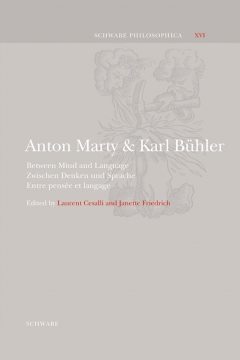 Anton Marty & Karl Bühler
Schwabe - Basel
2014
Anton Marty und Karl Bühler verbinden in ihren wegweisenden Ansätzen über das Verhältnis von Sprache und Denken (sprach-) philosophische, linguistische und psychologische Erkenntnisse. Zu Unrecht sind die beiden grossen Denker bisher im Hintergrund der Forschung geblieben – ihre Positionen werden deshalb in diesem Band eingehend untersucht und ihr Einfluss sowie ihre Beziehung zu anderen Traditionen beleuchtet, so u. Methodos
2014
Que veut dire vouloir dire ? Les contributions réunies dans ce numéro s'intéressent à différentes réponses données à cette question du Moyen Âge à nos jours. Le problème du vouloir dire est au cœur des efforts d'élucidation de ce phénomène à la fois quotidien et impénétrable qu'est le langage.